Friday 2 September–Amazing progress after just 4 weeks:
Topped off with roofing iron … and the colour matches!  The new, easier ramp is begun. So Spring is looking good as our new frontage becomes reality. We've had to commit to the special museum-grade glass for the windows, though we still need to raise the funds. Maybe you can help?  Our supporters are very special people. Thank you.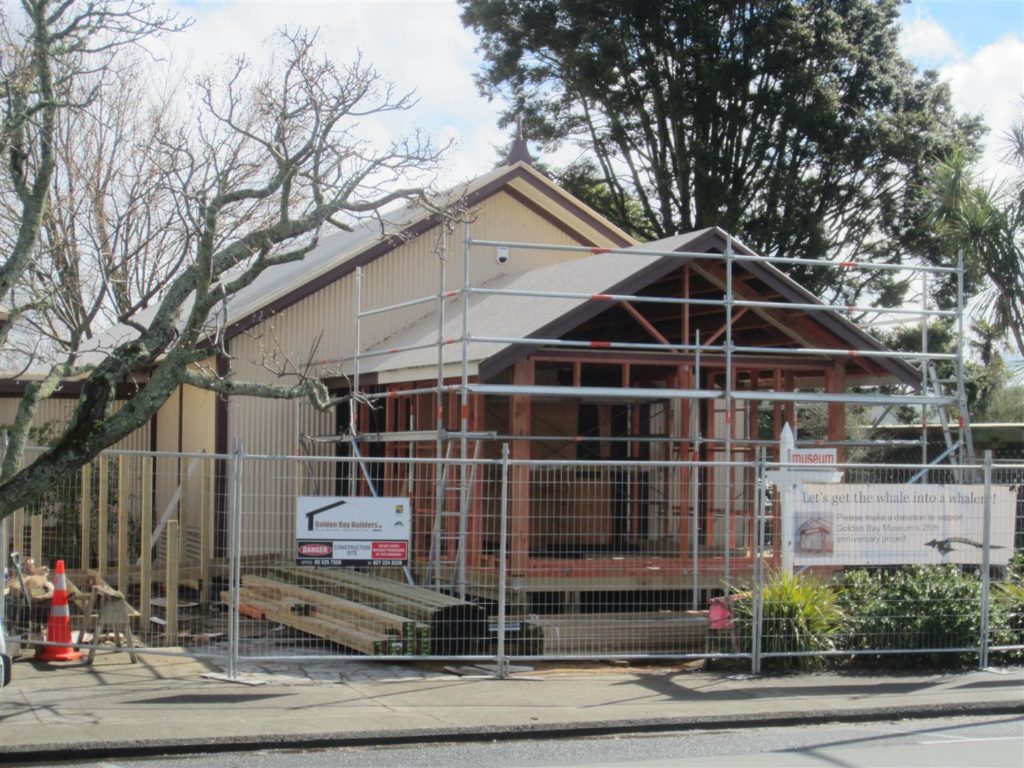 Progress report, Friday 26 August–and we need your help, please!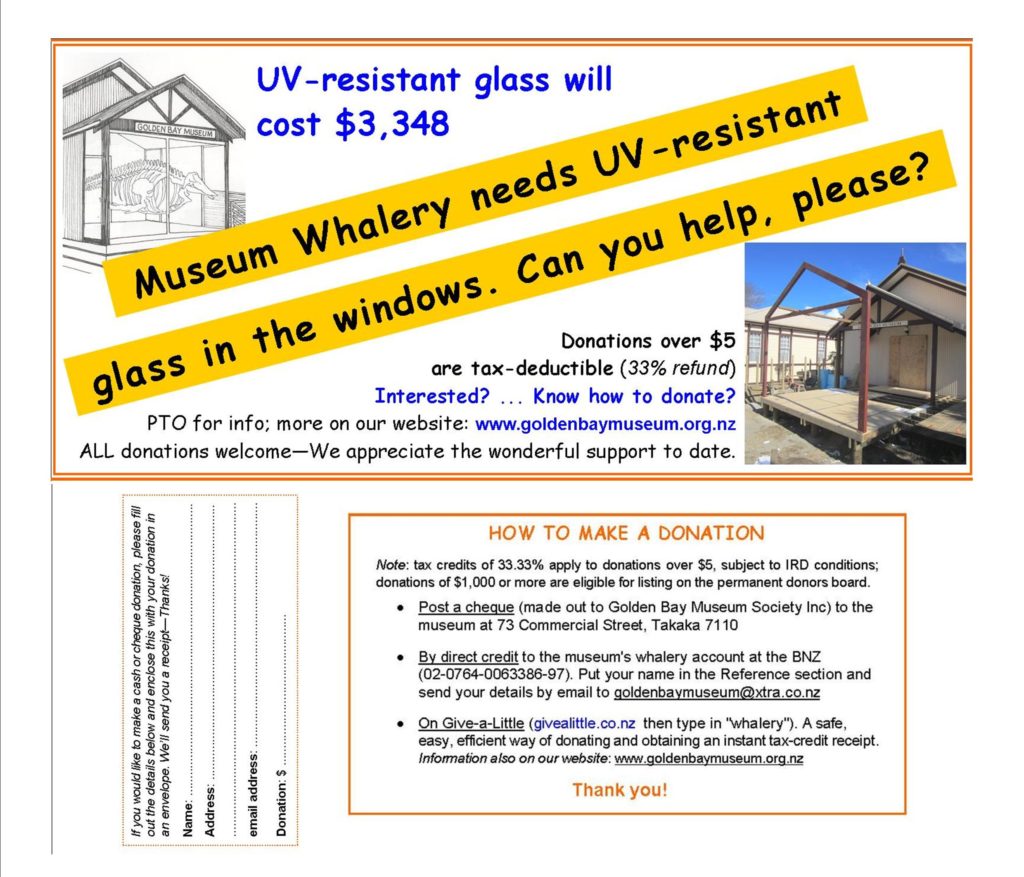 It's remarkable what's happened in 9 days of work (just 1 day of rain). Installing the big steel framework yesterday has made a huge difference — we can really see what it's going to look like — dramatic!   Click on the images to enlarge them.
But we still need to find over $3,000 to do the UV-resistant glass — please help if you can.  CLICK HERE for details
How exciting — we have action, on Monday 8 June 2016, and it's a lovely sunny day. Here's to the Whalery.  Digger Day (Thursday) is the first step towards the new ramp, and easier access.
And, yes, we still have a bit of fundraising to do. We need to make sure that the glass in those new windows is UV resistant. CLICK HERE for details